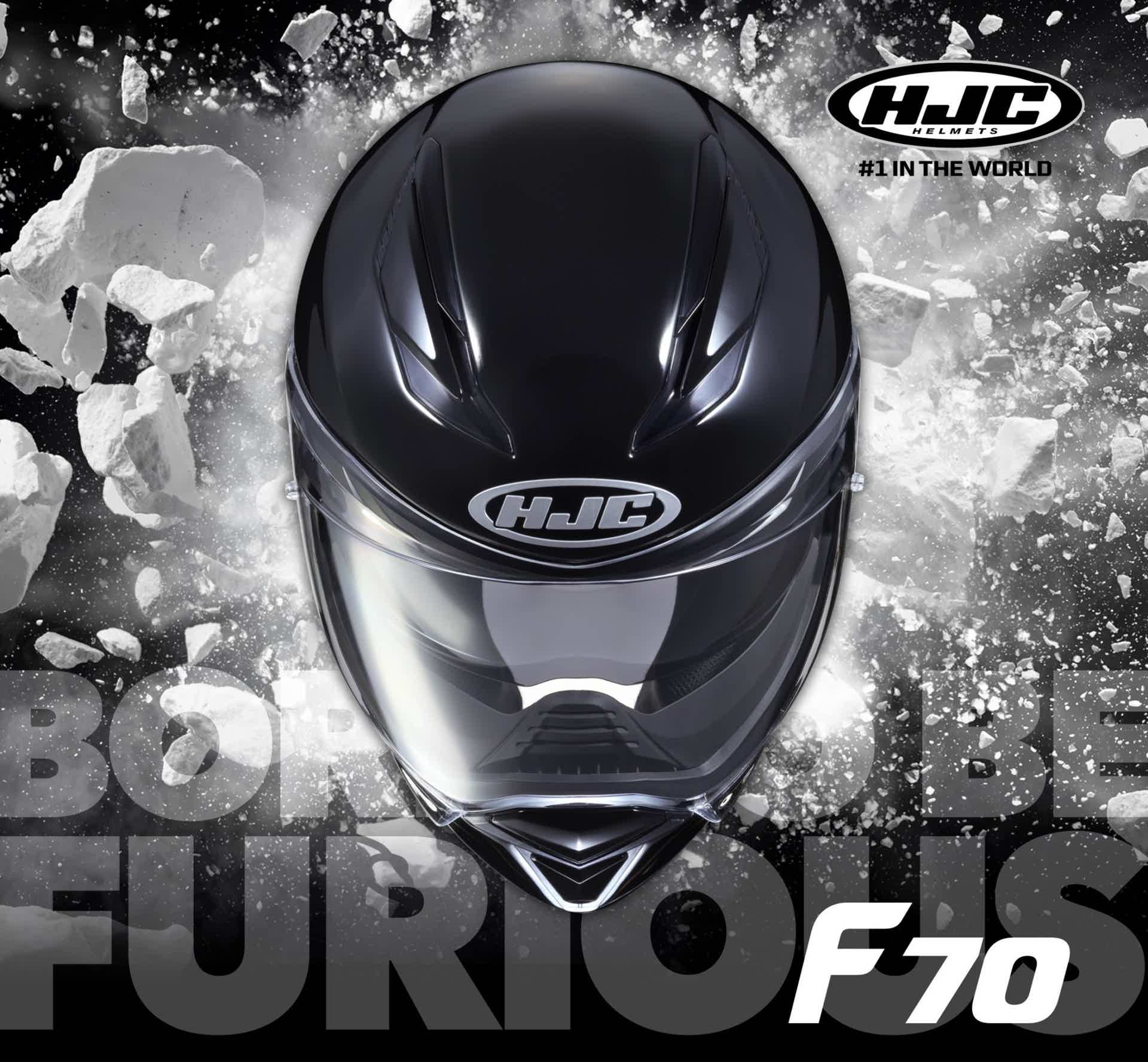 HJC SPEEDS INTO A NEW GENERATION OF HELMETS WITH THE F70
A new generation of HJC helmets has arrived with the HJC F70, the first addition to the new 'Finest' line. A unique design combined with upgraded features makes the F70 a fresh, must-have helmet.
For the riders who are constantly looking for the latest and greatest products, this one's for you! Turn heads in the best way each time you go for a ride with the cutting-edge F70's aerodynamic, fiberglass shell. This trendy helmet is equipped with a curved shield line providing a wide, distortion-free view-blocking 99% of the sun's damaging UV rays.
No one likes poor ventilation, right? Luckily for HJC fans, ventilation is maximized in the F70 with two top vents, a dual-channel mouth vent for riding with or without a windshield, and five rear exhaust escapes. The intense yet elegant style includes an aggressive-looking breath guard while the anti-fog coated dropdown sunshield is controlled by an easy to reach lever on the bottom of the shell.
The F70 is Bluetooth compatible with SmartHJC. Available in sizes XS-2XL, standard DOT approved.