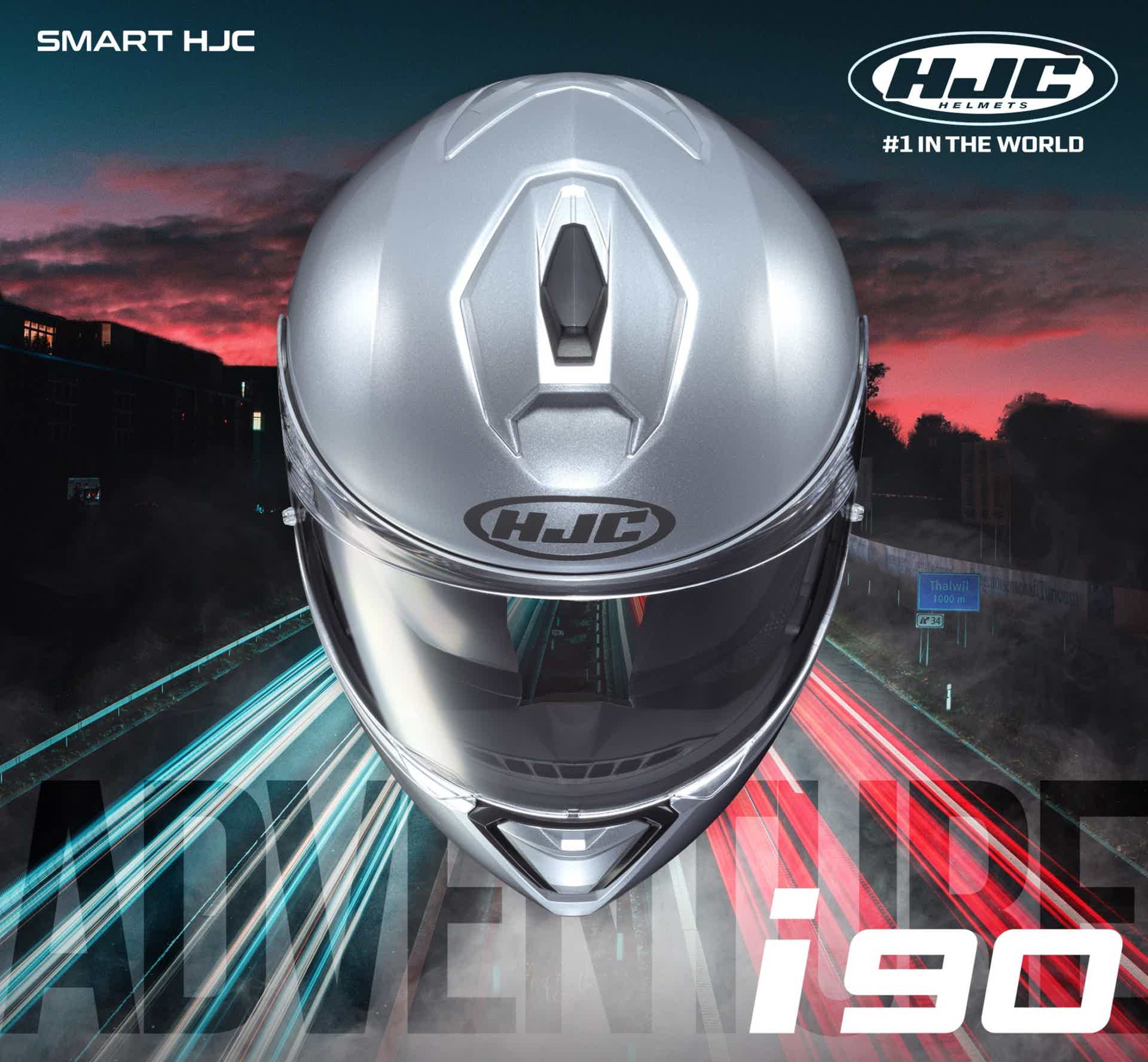 HJC I90: ADVENTURE IS CALLING
It's time to pack your bags and take on the streets… in style of course. Created with the vision of flowing wind and open roads in mind, HJC's new i90 helmet is any touring rider's dream. The moment you put the i90 on you know it's time to let go of any worries, hold on tight and enjoy the ride.
Make memories and admire new surroundings by taking in a wider view each time you slip this modular must-have on with an 11% increased view compared to the previous model. An advanced polycarbonate shell, Rapidfire shield and SuperCool interior come together to package all of your favorite features in one sleek, stylish design.
For the riders looking for the perfect adventure buddy, the i90's low-profile, compact shell makes for the ideal lightweight companion to hit the streets with. Enjoy the overall weight reduction to keep you feeling light at all speeds, wherever the road may lead you. Keep your focus on the adventure ahead by controlling the dropdown sunshield with a smooth, easy to reach lever on the bottom of the helmet. Ventilation is in great shape with a large top vent, mouth vent and rear exhaust.
The i90 is Bluetooth compatible with SmartHJC (sold separately). Available in sizes XS-5XL*. Sizes XS-L standard DOT and ECE, sizes XL-5XL standard DOT.
*3XL-5XL will be available in early 2020.