HJC SIGNS POL ESPARGARO FOR 2021-2022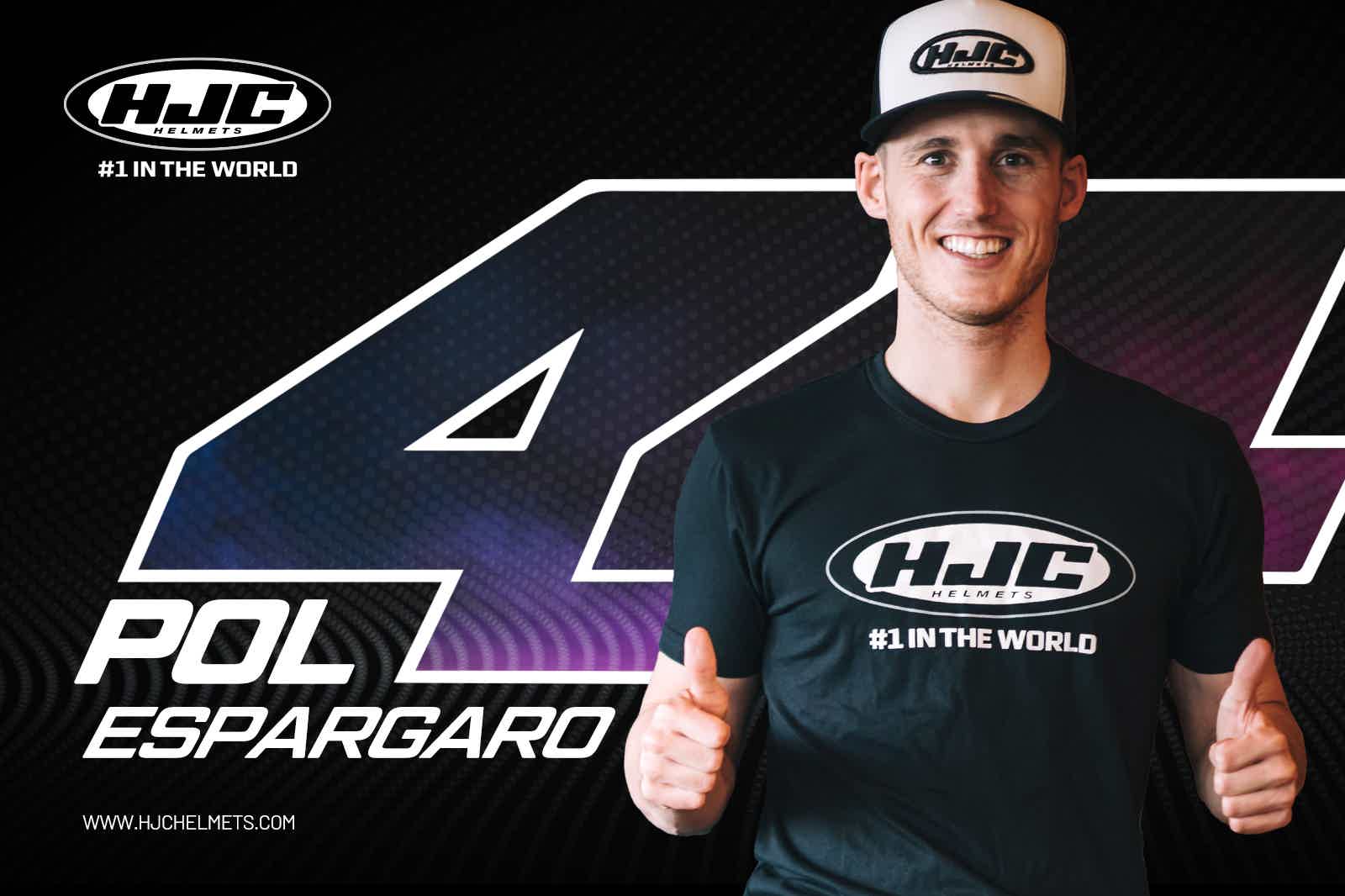 2021 will mark HJC Helmets' 50th anniversary as the world's leading producer of high-quality motorcycle helmets, and to celebrate a half century in business, the HJC team has been working around the clock to make 2021 the most exciting year yet.
While we have a few more tricks up our sleeve for the upcoming racing season (you'll want to stay tuned!), HJC is extremely happy to announce the signing of Repsol Honda Team's newest recruit, Pol Espargaró, for the 2021 and 2022 MotoGP seasons.
Pol, the 2013 Moto2 World Champion-who still holds the record as the youngest rider to ever score a Grand Prix point at the age of 15-is a seasoned veteran in the premier class coming off a career-best fifth place in the 2020 MotoGP Championship standings. After earning five podiums and two pole positions on the year, the now-29-year-old from Granollers, Spain, is ready to build on his momentum in 2021, where he should have the pace to win and launch a legitimate bid for the title.
"Pol Espargaró should be a serious weapon-just as he has been this year-in 2021," a recent article on MotoGP.com pointed out in regard to Pol's new program. "That maiden MotoGP victory eludes the number 44, but you have to imagine his super-aggressive, full attack mode riding style will suit the Honda down to the ground. Will Pol Espargaró be wrestling his new orange toy to the title? Who knows. But you have to think a victory is just around the corner for the 2013 Moto2 World Champion."
"I am really happy to sign with HJC Helmets, the global leader in motorcycle helmets," Pol states. "From their partnership with Red Bull MotoGP Rookies Cup to sponsoring top riders in various classes of MotoGP, you can see HJC's awesome dedication to racing. But above everything, HJC's commitment to quality, innovation, and technology with its 2021 racing helmet is what attracted me to the brand. l look forward to many years of successful collab­oration with HJC Helmets." With the new season fast approaching, HJC is looking forward to the Spaniard hopping a board his new race bike for next year, the Honda RC213V, which has been a proven champi­onship winner, along with HJC's all-new race helmet, the RPHA 1.
Welcome to the HJC Family, Pol Espargaró!