THE RPHA 70 ST BLACK PANTHER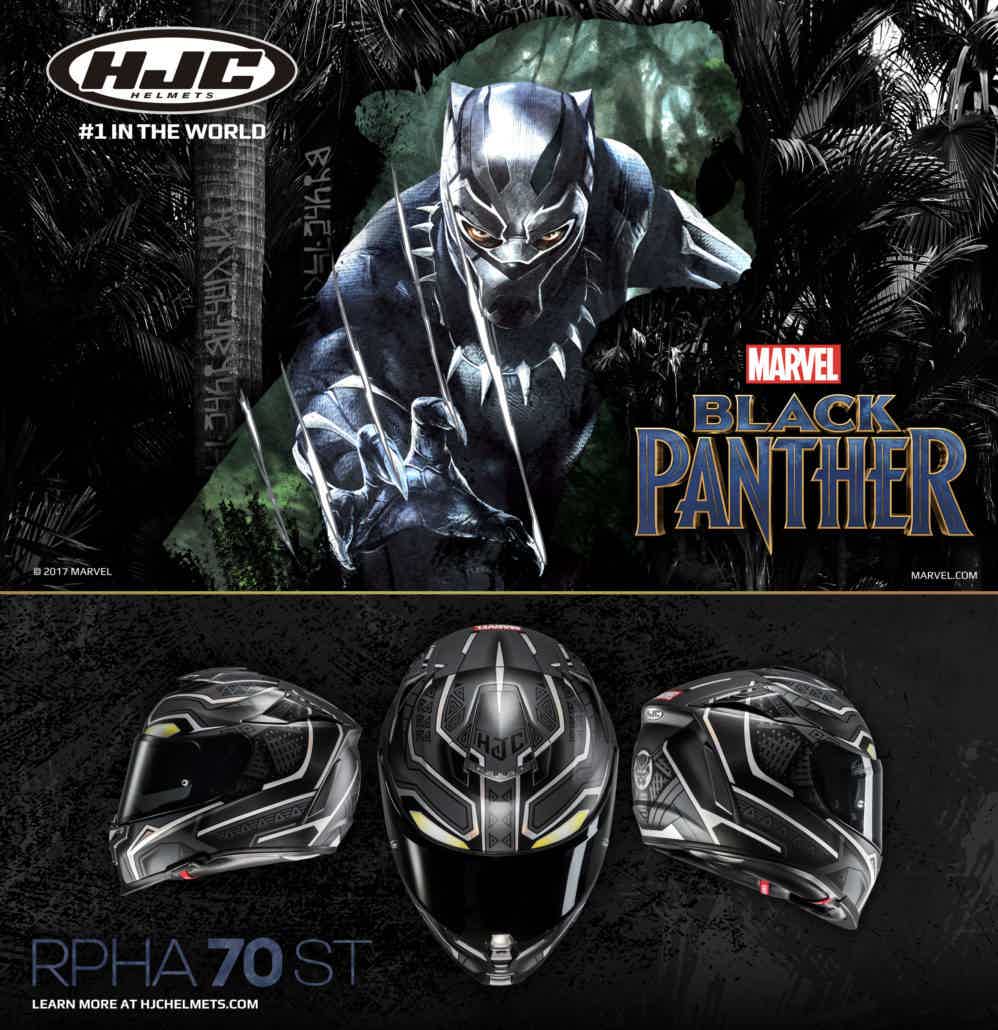 HJC HELMETS ANNOUNCES THE RPHA 70 ST BLACK PANTHER, THEIR LATEST HELMET FROM THE MARVEL UNIVERSE.
HJC Helmets began producing licensed Marvel character graphics in 2016 and now they have announced a helmet inspired by one of the most anticipated characters in the Avengers series.
The RPHA 70 ST Black Panther features Wakanda tribal details to replicate T'Challa's Black Panther suit. The helmet has bright eyes, metallic accents and a semi-flat finish for a detailed, yet subtle graphics. The design is complete with the iconic Black Panther logo on the rear. This helmet is fit for a King, the King of Wakanda, that is.
This Marvel graphic is featured on the RPHA 70 ST, HJC's latest model of the premium RPHA series. Although it is not made of Vibranium, the RPHA 70 ST is constructed of PIM+ materials for an ultra-lightweight shell with superior shock-resistance. The helmet is equipped with a drop-down, inner sun shield and adjustable ventilation for different riding positions.
The RPHA 70 ST Black Panther will be available in March 2018, following the release of the Black Panther movie.
$609.99 USD, DOT Approved.
€649.90 EUR, ECE Approved.
Sizes XS-2XL