THREE NEW CRUTCHLOW REPLICAS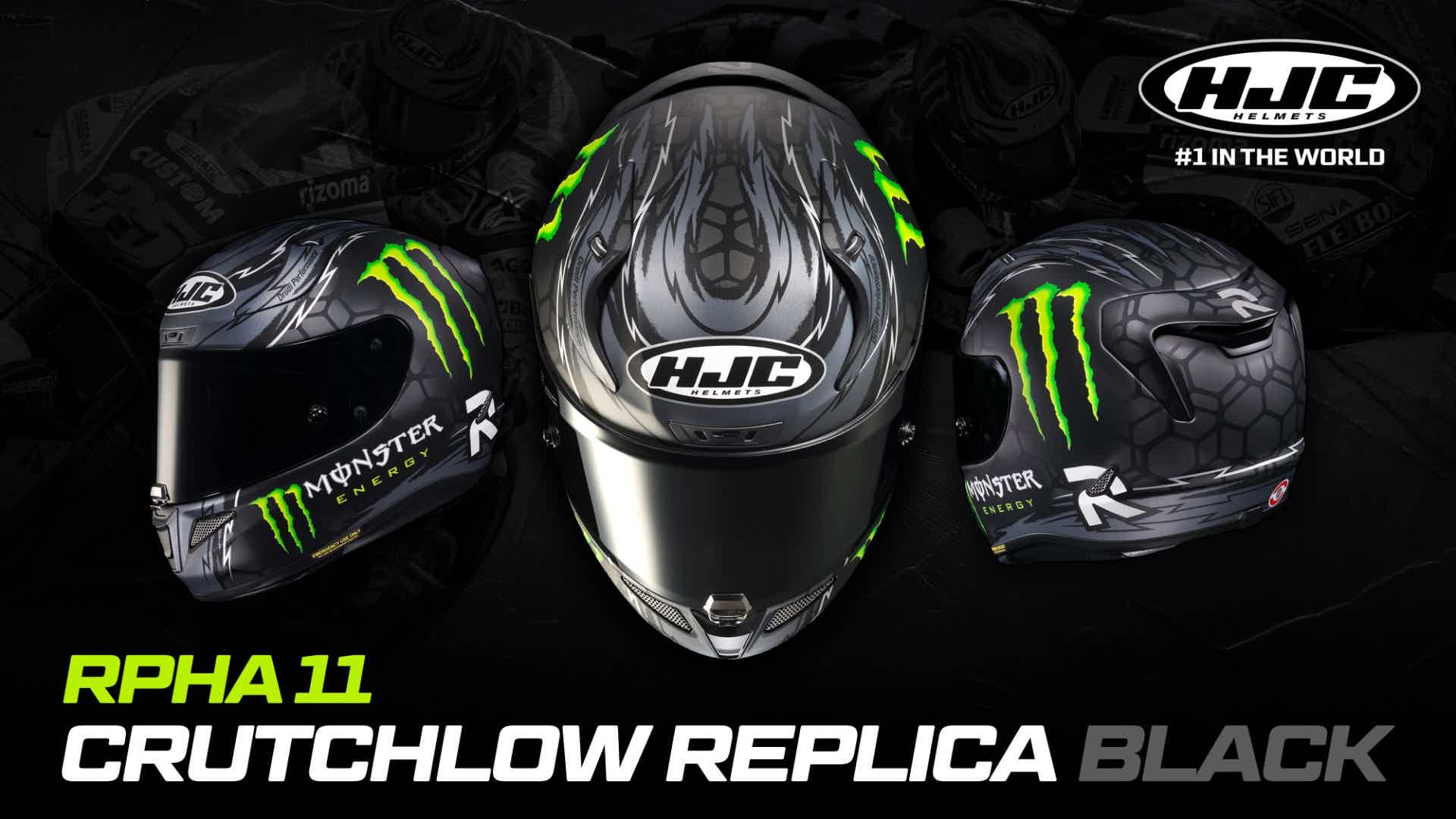 HJC Helmets is excited to announce the release of three all-new Crutchlow replica graphics on HJC's flagship race-inspired helmet, the RPHA 11.
Great Britain's Cal Crutchlow, a nine-year MotoGP veteran, and three-time MotoGP race winner enters into his second year of racing under the HJC flag, and flying in on the coattails of his ever-popular original replica helmets are the Crutchlow Special 1, Crutchlow Silverstone, and Crutchlow Replica Black special editions.
The Special 1, which is now available for sale to consumers worldwide, was first premiered by the British racer during the 2019 Barcelona GP at the Circuit de Barcelona-Catalunya in Montmeló, Catalonia, Spain, and features a wild, unique pattern of green, yellow, and grey that turned the heads of thousands of race fans as it sped down the Spanish asphalt.
The Silverstone edition features the infamous "silver stones" of the UK's prestigious Silverstone Circuit in Northamptonshire, England, the host of Crutchlow's home GP, and the site of the graphic's debut less than a year ago, and is now available for preorder.
Last but not least, the Crutchlow Replica Black, a variation of the original Crutchlow graphic with a slight twist in color.
These three new graphics will be featured exclusively on the RPHA 11, HJC's premium sport helmet designed for the race track with an aerodynamic shell structure crafted of HJC's Premium Integrated Matrix (P.I.M. Plus) shell composition that provides enhanced shock-resistant performance and a more comfortable and lightweight helmet using reinforcement materials that include carbon and a carbon-glass hybrid fabric.
Smoke Shield & Anti-Fog Insert Included.
RPHA 11 Pro: DOT & ECE Approved. XS-2XL
RPHA 11: ECE Approved. 2XS-2XL
5-year warranty
$549.99 USD / €549.90 EU